Repository Management¶
All Repositories¶
When you first head to the repositories page, you'll be presented with a list of all the repositories in your organization.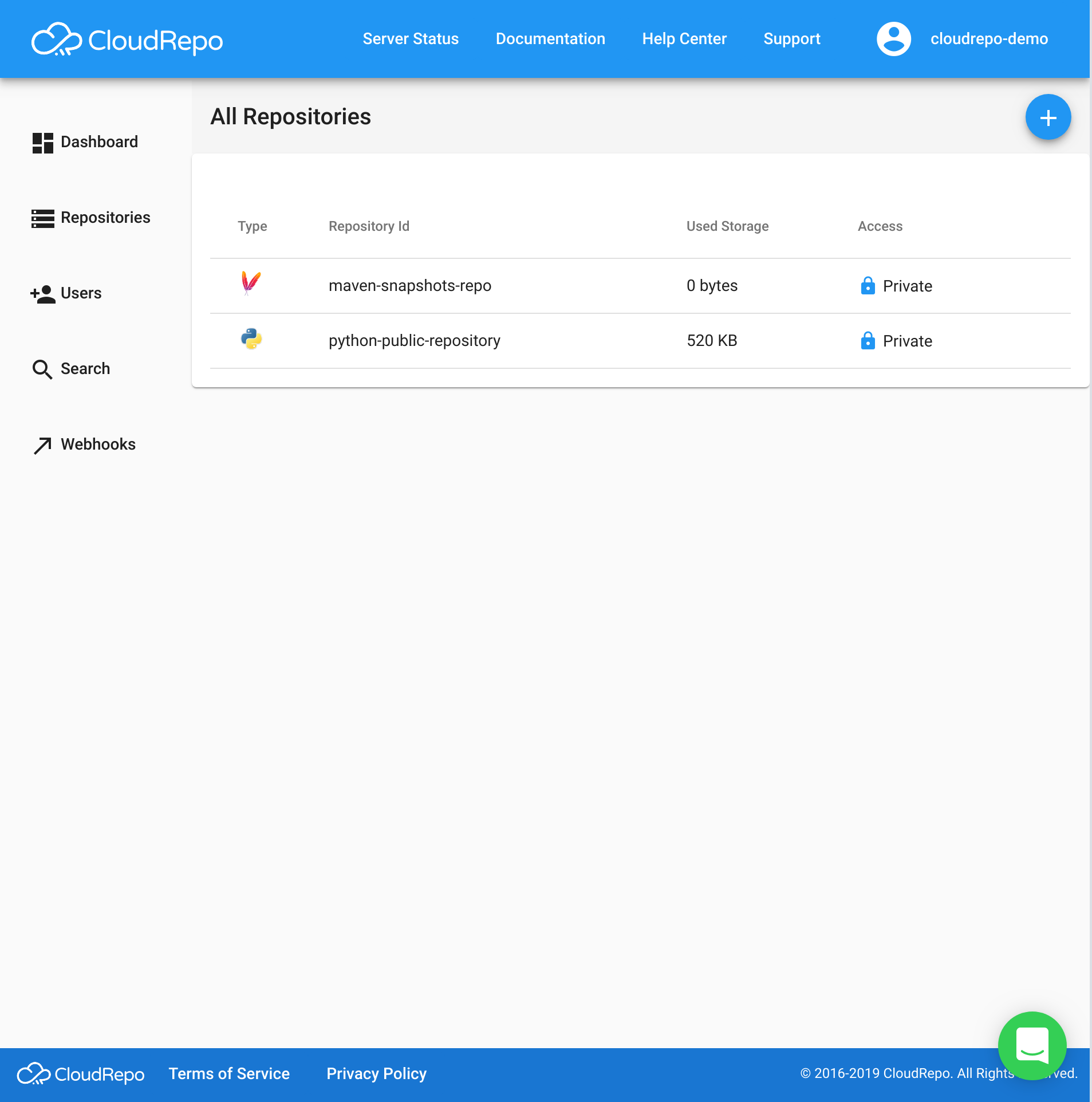 Clicking on an individual repository will bring you to the individual repository overview.
You can also create a repository from this screen by clicking the '+' icon in the 'All Repositories' title bar.
Creating a Repository¶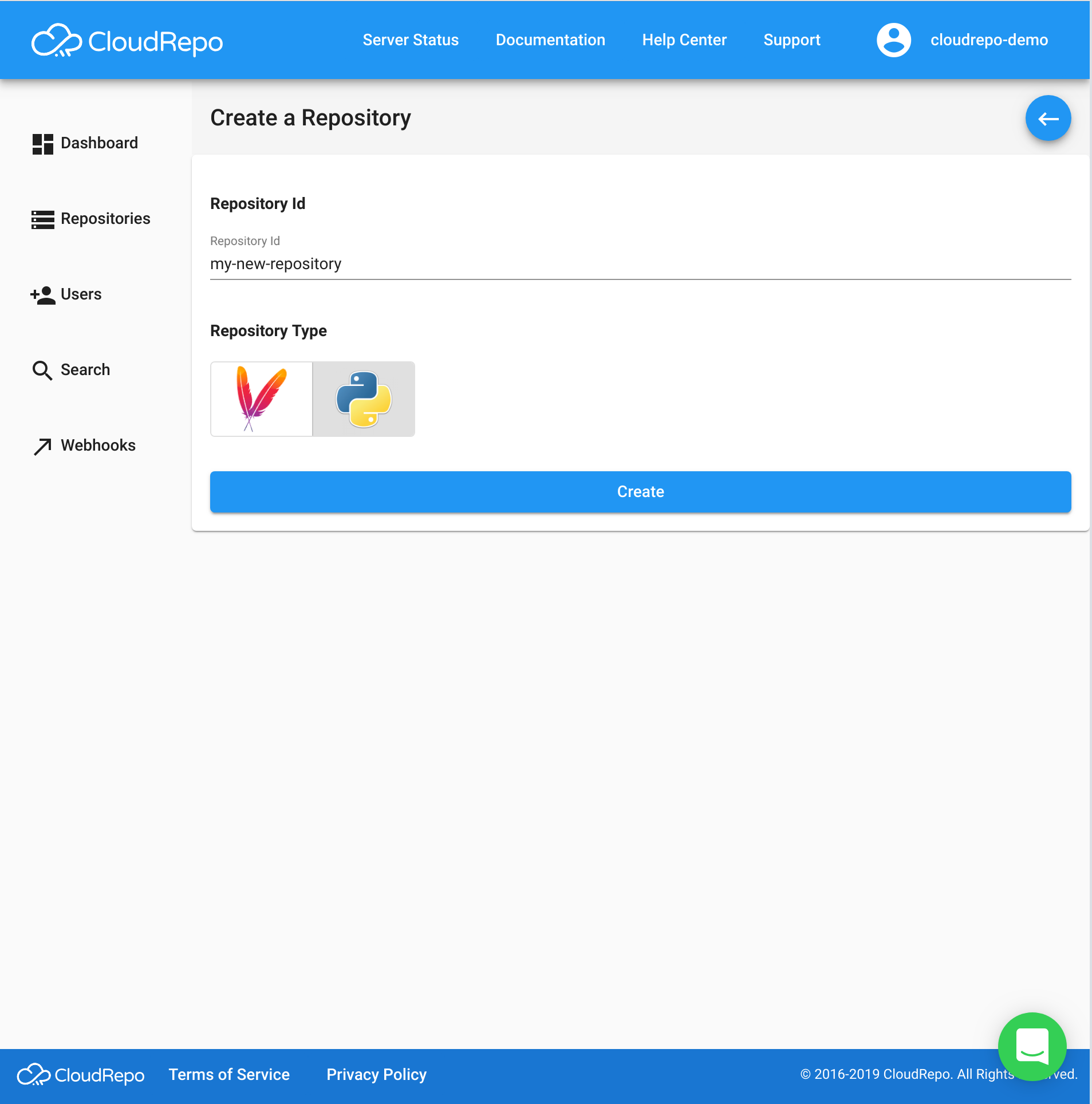 Creating a repository is easy. Once you enter the 'Create a Repository' screen, you only have to provide the following information:
Repository Id

The Id or Name of the Repository you're creating (ie. 'snapshots', 'releases', 'packages', etc).

Repository Type

Select either Maven or Python for your repository type.
Managing a Repository¶
The repository overview screen allows you to view the contents of your repository in a familar, file tree browser.
From this view, you can see all files and directories, their update times, and file sizes.